Is your closet an empty abyss where you lose your socks and your patience? Does the thought of opening your closet door make you shudder? According to a survey conducted by the HuffPost, 84% of Americans say that they are worried about their home organization. Within this study 55% of those Americans said their disorganized homes caused stress in their lives.
Due to the increased number of families working from home plus  the upcoming busy summer months, you may feel like organization is out of your reach. With the help of Closet City, plus following a few simple steps, you can transform your closets into beautiful organizational spaces in your home.
1. Organize by Color
Finding a specific piece of clothing in a disorganized space can be a difficult task. Not only will color coding your clothes save you time, but it will make your closet bright and clean.
Pro tip: Color coordinate your shoes and bags if you want to go the extra mile; that way your outfits will always be on point!
View this post on Instagram
2. Add Lighting
Adding lights to your closet can bring an extra "wow" factor to your space while also allowing you to clearly see all of your clothes. Try LED lights or a glamorous chandelier; either way good lighting will change how you get dressed in the morning. Check out our Walk-In Closets page to view some gorgeous lighting in-action.
View this post on Instagram
3. Hidden Hampers
Hiding a hamper in your closet space can be a great way to keep unwanted dirty laundry out of sight and most importantly off the ground. Closet City utilizes tilt-out, pull out, and even bench hampers! Bench hampers are a sleek and subtle way to stash your dirty laundry while providing a seat for you when getting ready in the morning.
View this post on Instagram
4. Add Wallpaper
A quick way to spruce up your closet is to add wallpaper. Whether it's polka dots or a soft neutral, pops of color can make your closet a beautiful space of its own and make you WANT to stay organized!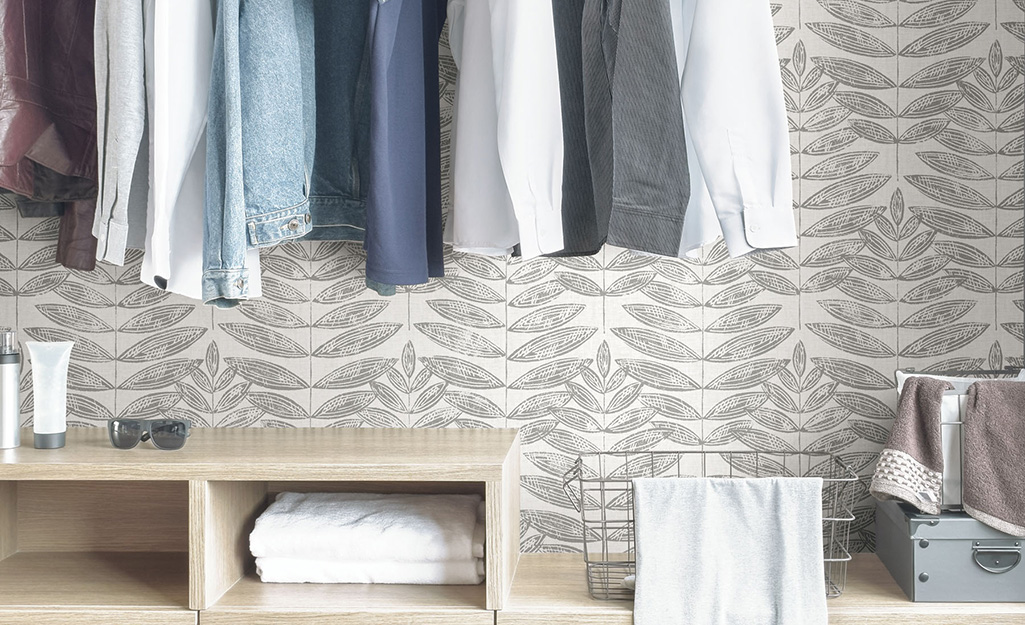 5. Jewelry Storage
Custom storage drawers will allow your mind to rest easy, knowing your prized jewelry and handbags are in a safe and secure section of your closet. Closet City's designer @janetbstevenson's award winning walk in closet design is complete with a show-stopping jewelry display with lit velvet drawers to showcase our client's stunning jewelry.
View this post on Instagram